Vintage fashion is everywhere we look; even if we don't know it. The Classic Trench, Fur coats, Cable knit sweaters and ringlet hair. You can almost always find an influence, a technique or a feature of Vintage style in the thriving 2010. So we decided to pick some pieces that will drape against your modernistic clothing like trophies. Charm included.
www.missselfridge.com, £85
www.frenchconnection.com, £70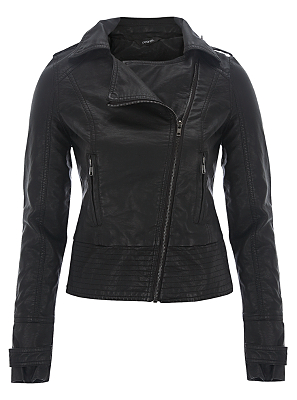 1970's
Stylist Tip's:
-
70's can be made dramatic. Flowing hair, wild make-up and a Rough Diamond Attitude.
- Twiggy Channelled the 60's with the iconic Hairstyle of the decade. Are you daring enough to?
- Style a Utility jacket with a pair of Worker boot's. A heeled version if your short.
The IT Item of Vintage
Timeless, sexy and shape defining, the trench ticks all the right boxes. Trench: www.fashionunion.co.uk, £15