Channel your inner biker with this 50's inspired trend.
Inspiration
The sound of motorbike purr's, and a cigarette hangs out your mouth with a cloud of choking smoke. A riff plays in your ear; it's loud and clear. It's time to go biker, and release your wild animal. Leather, rip's and party tricks.
The Colour palette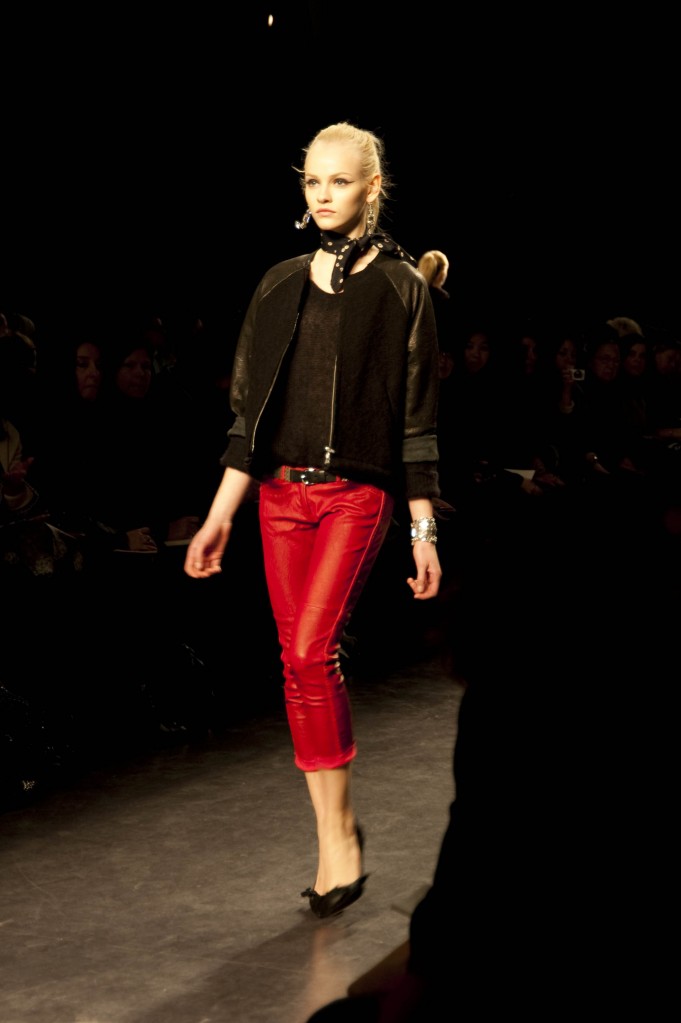 Red

Black

Grey

S

p

o

t

s

Yellow


The Key Features

Studs

Spikes

Heavy Make-up

Wild Hair

Denim


The Biker Basics

Take inspiration from the 50's when the word 'teen' was invented. It's all about giving your look a hard edge and looking like you've just stepped out the fabulous era.
www.theoutnet.com, £22.50
www.peacocks.co.uk, £22
The High-Street Picks
shop.uniqlo.com, £7