Splurge on a pair of jeans to suit you whilst staying on top of the fall...
...Jeans. They are quite a basic item in your wardrobe, and haven't really been classed as the Fash Pack's essential. Until now. Denim now is becoming a staple piece for any woman's wardrobe.
The Trouser Jean
Perfect for a luxe denim look. Wear with heel's and a ladylike bag.
The Cargo
Casual and sexy at the same time. Wear with ankle boot's and attitude.
The Baby Boot
The Boot-Cut is back in a leg lengthening version. Wear with Biker Boots and a Blazer.
The Biker
Tough and Edgy. Wear with leather and rips.
The Super Skinny
The Second Skin Fit. Wear with baggy top's and Platforms.
Get the Best Fit
A quick guide to what cut suits your body shape.
Apple
-
The baby-boot or normal boot will balance your curves and add length. A high-waisted version is even better.
Pear
- Try the Cargo to slimline your hips.Go for a neutral shade to draw more attention to your top half.
Column
- Columns need to have curves added for them. The trouser jean is wonder woman in disguise for doing this.
Inverted Triangle
- Also known as top heavy, inverted triangles need volume at the end of the trouser leg. So the baby boot or boot will again work well with this shape.
Rectangle
- The biker is perfect for rectangles by adding definition where it's needed most. Try a studded version.
Hour
Glass
- Hour glass's can usually suit any trouser, but the best is the cargo.
Petites
- Petites are great at pulling off the super-skinny. Try them in a vibrant colour or white.
Feel the difference
Denim is moving away from stone-washed and taking a tone with luxe, dark colours. Choose a texture that's based upon these finish's...
High-street Essentials
Jeans aren't just for tee-shirts or casualwear, you can make them smart, edgy and chic.Team your jeans with these key pieces.
www.peacocks.co.uk, £14
www.missselfridge.com, £35
www.topshop.com, £35
www.boohoo.com, £8
www.very.co.uk, £15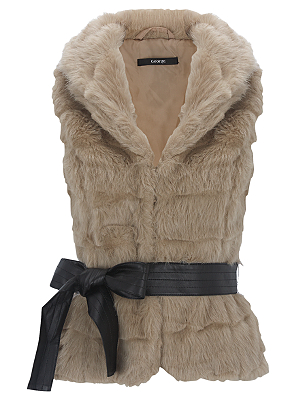 http://direct.asda.com, £20