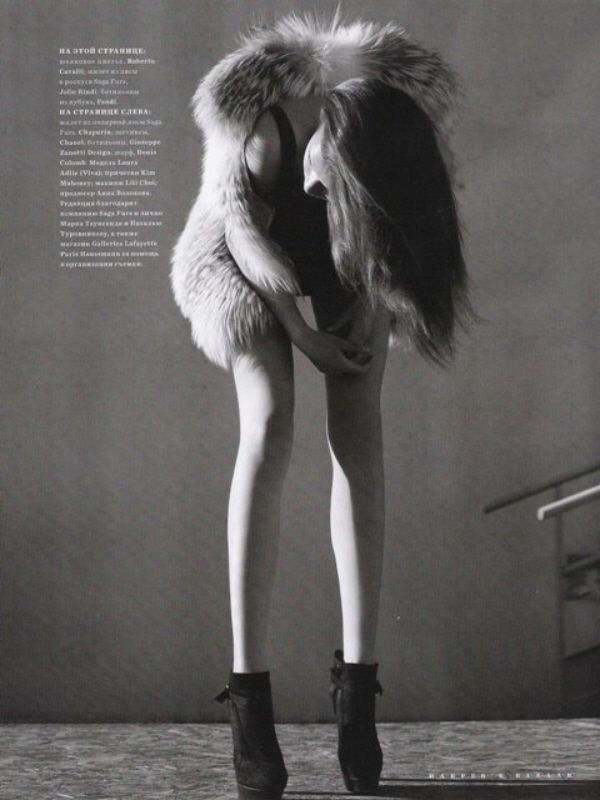 Yeti boots have us a little bit lustful, so get the look for a high-street budget...
Take a pair of just below the knee socks in black, and cut the end off at the ankles, so your left with the funnelled part. You can also have other colour socks, depending on what fur colour you choose (eg white socks, white fur). You'll find faux fur at any good textiles retailer, and you should buy about half a metre of fur.
Take the socks and determine how much you want the fur to cover of them (eg all the way down, fur trim). Cut a piece that will fit round the sock and at your chosen length, getting rid of any loose fur from the piece after cutting. If your cutting is wonky, then quickly run the faux fur piece through a hemmer or fold it inwards (hiding the raw edge and straightening the edge) and sew.
Next, straighten the sock so it lies flat and on the seam, before glueing the inside edge of the fur piece. wrap the fur piece around the sock at the top,and hold in position for five minutes. make sure none of the glue seeps through both layers of the sock and sticks them together, otherwise you wont be able to get in it!
And there you have it fur anklets ready to wear over a pair of boots.