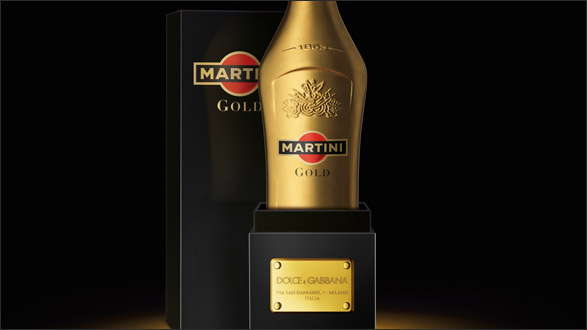 Italian designers Dolce & Gabbana have teamed up with Bacardi's vermouth brand Martini to launch their Martini Gold by Dolce & Gabbana.
The new drink comes to the shelves in a lavish gold bottle in a black case. The new Martini Gold vermouth is a blend of bergamot from Calabria, lemons from Sicily as well as oranges, Spanish saffron, myrrh from Ethiopia, ginger from India, and cubebe pepper from Indonesia.
In addition Twisted Lifestyle can report that Dolce & Gabbana are also working on a special project titled Quando Quando Quando. From what we understand, this project is a short promotional film as part of a campaign to promote Martini Gold by Dolce & Gabbana
The designers and their representatives are maintaining a low profile on the project, with the film's official website showing nothing but a countdown to its release.
There's a trailer out which shows a seductive woman turning heads in an Italian cityscape, it can already be said, however, that the visual language will stay close to the designers' black-and-white, 1950s-inspired campaign starring Madonna.
The duo at D&G are definitely keeping busy lately and it'll be interesting to see what they come up with.